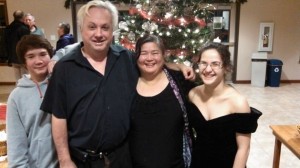 Staff Profiles
Carl Timmerman
E.A. Tax Preparer
Fax number 360-314-6126
Carl started in the tax industry assembling tax returns and processing electronic filing for a small tax firm in San Jose, CA. After two years in the business, he obtained his license for California tax preparation through the H & R Block Tax school. In 2006, he moved to Vancouver, WA and continues to provide excellent service to his clients. Many of his San Jose clients continue to use his services, as well as clients around the country.
With more than 30 years in the tax industry, we strive to give you the best service possible. We have a lower overhead, thus providing our clients with lower prices than many of the larger chains, while still providing outstanding customer service.
Results
We work with you on a personal level to determine the best solutions for your unique needs, then leverage our seasoned expertise to achieve the best possible results.
Relationships
We are your trusted partner in success. Our firm is large enough to offer a full range of professional services at a fair price, but small enough to give you the individual attention that you deserve.
Relief
Rest assured that when a need arises, our firm is ready and capable to handle everything for you so you can focus on what matters most to you.